New Pathways for Research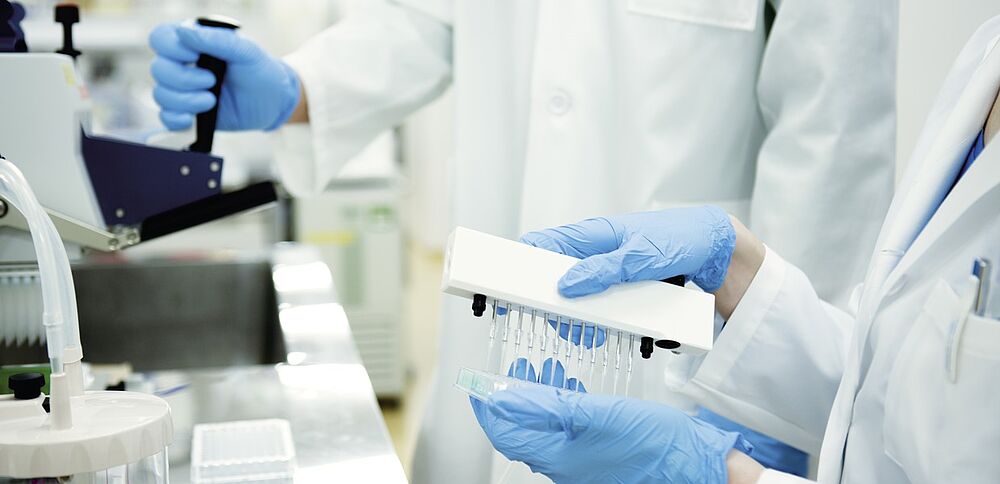 Research on human tissue is of increasing importance. Its results can support clinical development in making reliable predictions about the effects and side effects of new medications. This helps us at Daiichi Sankyo to find new, effective treatment options for our patients with less side effects. At the forefront of this research is our Tissue and Cell Research Center in Munich (TCRM).
State-of-the-Art Research
Our experts use human tissue and cell based models closest to the clinical situation to examine the processes, which the drug undergoes inside the human organism. Broadly speaking, this line of research studies how the human body can change and tolerate a specific investigational drug.
We also investigate and predict the pharmacological activity of drug candidates by using human tissue or cells. Furthermore, we validate potential cellular drug targets by comparing diseased and non-diseased tissues, especially in, but not limited to, our main fields of interest, namely oncology, cardiovascular and metabolic diseases.
Research on human tissue is a new line of inquiry, which – in some cases – can replace clinical studies with humans as well as animal tests.

Highest Ethical Standards
We conduct all research on fresh human tissue according to the highest ethical standards: Most probes are obtained by cooperating with a German non-profit foundation.

Co-Operations with Other Research Organisations and Universities
Highly qualified employees, 18 in total, work at TCRM. This group is on the cutting edge of work conducted on behalf of Daiichi Sankyo and its international subsidiaries. This offers interesting and valuable perspectives – for our company as well as for individual employees working on state-of-the-art research projects.
As collaboration is at the forefront of innovation, TCRM strives to discuss research approaches with other experts and stakeholders, for example, by organising symposia and initiating research partnerships with public-sector institutions such as universities.