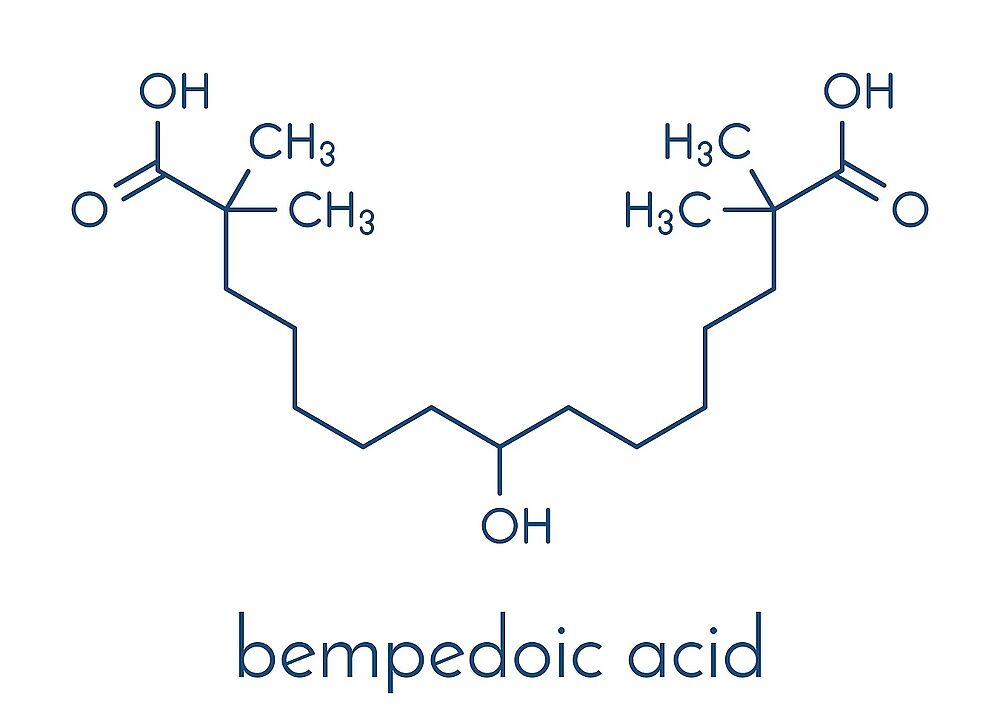 Expanding our commitment to cardiovascular care
As of 2 January 2019, we have concluded a Europe-wide commercial licensing agreement with Esperion for the marketing of oral once-daily bempedoic acid / ezetimibe combination.1
Trademark
N.N.
Indication
Bempedoic acid is an oral, once-daily ATP Citrate Lyase (ACL) inhibitor that reduces cholesterol and fatty acid synthesis in the liver and thereby lowers circulating low-density lipoprotein cholesterol (LDL-C) levels.2 Bempedoic acid and the fixed combination of bempedoic acid with ezetimibe are intended for patients who need additional LDL-C lowering in spite of maximally tolerated statin therapy.
Market Authorization
If authorized, bempedoic acid is an addition to our cardiovascular portfolio, extending it at least for the next decade. The new product is therefore an ideal fit to the capabilities we have developed over the last years and it can build on and use synergies with LIXIANA.
References
For legal reasons detailed information about prescription medicine may only be given to healthcare professionals. Bempedoic acid is an investigational agent and has not been approved by the EMA or any other regulatory agency worldwide as a treatment for any indication. Efficacy and safety have not been established. There is no guarantee that this compound will become commercially available.
Laufs U, et al. Efficacy and Safety of Bempedoic Acid in Patients With Hypercholesterolemia and Statin Intolerance, JAHA 2019.