Events and Congresses
We take care of patients, our employees and other important stakeholders. During the year there are many events across Europe where you can meet our motivated staff and engage in lively discussions. When we were not able to meet you in person please take the opportunity to read about our events and activities here.
ESC Congress
As a company that is striving to help patients with cardiovascular diseases by developing innovative treatments, the ESC Congress is unique forum for us to exchange knowledge and ideas with the global cardiovascular community. read more...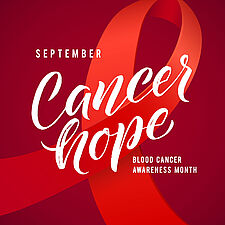 Blood Cancer Awareness
Together with thousands of organisations worldwide we want to raise much needed awareness to fight blood cancer. We try to help elevate a global call to action in order to educate society about the conditions' risk factors, sign and symptoms. In particular, our aim is to place a spotlight on areas where there is still a very high unmet need. read more…
AF Aware Week
19-25 November 2018 - As part of our commitment to patients with atrial fibrillation (AF), Daiichi Sankyo Europe is proud to support Global AF Aware Week 2018 from 19-25 November. AF is the most common arrhythmia. However, thousands of people with AF are not being diagnosed. For this reason, we are focusing on raising awareness of AF and urging people to get regular pulse checks which can help them to detect and protect themselves from this serious condition. read more...
Stroke Day
29 October 2018 - The 2018 key theme of World Stroke Day is "Life After Stroke". Daiichi Sankyo Europe supports the campaign to increase awareness and also inform about risk factors for stroke which is the leading cause of disability and the second leading cause of death globally. read more...